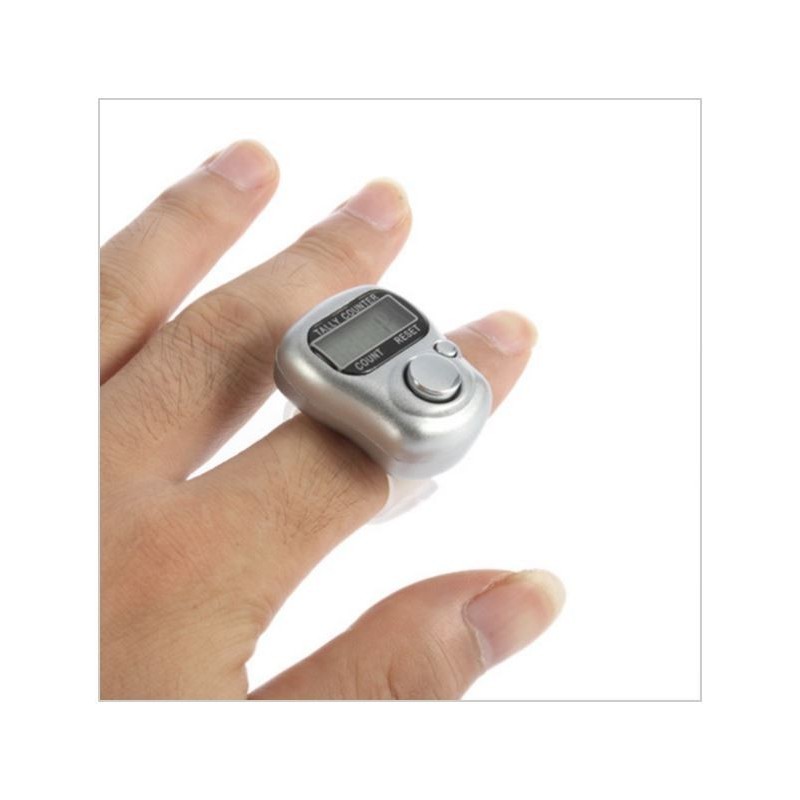  
Mini Compteur Digital 5 Digits Organisation Manifestation Comptage Public NEUF
Garanties sécurité
(à modifier dans le module "Réassurance")
Politique de livraison
(à modifier dans le module "Réassurance")
Politique retours
(à modifier dans le module "Réassurance")
Mini Compteur Digital 5 Digits Organisation Manifestation Comptage Public NEUF
Design compact
Ecran LCD 5 Digits
Utilisation en forme de bague reglable
Compte a chaque pression, tres precis.
Bouton de remise a zero.
A  utiliser  pour compter de maniere pro, pour les organisateurs de manifestations, dans les bus, les transports en commun, les guides touristiques.
Ou pour compter des objets.
Compte de 00000 a 99999
Dimensions:
105*27*14mm
Poids :: 15g



Livre en 48h en France gratuitement
Mini 5-Digit LCD Electronic Digital Golf Finger Hand Held Tally Counter
Features:
100%25 Brand new and high quality

Feature:
Small and compact design, LCD screen display
The circle round is adjustable, and it can be fixed on your finger for easy to operate
Mechanically jumps by every press, quick reaction. Reset button help to zero
clearing
It is universally used as a counter in the public place such as in the dock, the bus station, also in daily use for
counting the number
Automatic closing functions, click and restore interface, and the number is changeless
Sculpt: ring
Counts Range:00000-99999
5 digit LCD screen display
Counter Speed: depend on human's reaction
Specifications:
Item size: 105*27*14mm
Net weight: 15g
Package weight: 24g
Color: Silver
Package includes: 
1 x Digital Hand Tally Counter
No customer reviews for the moment.